MYSTERY WITCH BOX
Regular price
$139.99 USD
Regular price
Sale price
$139.99 USD
Unit price
per
Sale
Sold out
𝐌𝐲𝐬𝐭𝐞𝐫𝐲 𝐚𝐧𝐝 𝐌𝐚𝐠𝐢𝐜𝐤 𝐚𝐰𝐚𝐢𝐭 𝐲𝐨𝐮 𝐰𝐢𝐭𝐡 𝐨𝐮𝐫 𝐞𝐱𝐜𝐥𝐮𝐬𝐢𝐯𝐞 𝐛𝐨𝐱𝐞𝐬!⁣

Guaranteed to 𝗪𝐎𝗪 you and available at three price points to fit your budget. Each box is 𝐏𝐀𝐂𝐊𝐄𝐃 with tools, supplies and accessories that will help you live 𝘺𝘰𝘶𝘳 𝘣𝘦𝘴𝘵 𝘞𝘪𝘵𝘤𝘩 𝘓𝘪𝘧𝘦.⁣

These aren't just for new Witches. Our mystery boxes are the prefect way for experienced practitioners to freshen up their magickal toolbox.

Small : 9-11 items ~ Medium : 11-17 items ~ Large : 17-22 items

Some items you may find in your Mystery Witch Box:⁣
magickal jewelry⁣
witchy decals⁣
crystals⁣
altar tools
self-care
vintage items
divination tool
witchy décor or accessories
hand-made candle
witchcraft or wicca book
tarot or oracle deck
????⁣

(photos are a representation of some potential items you may receive in your mystery box ~ no requests or guarantees ~ as of 2022 white sage bundles have been removed from available stock)
Share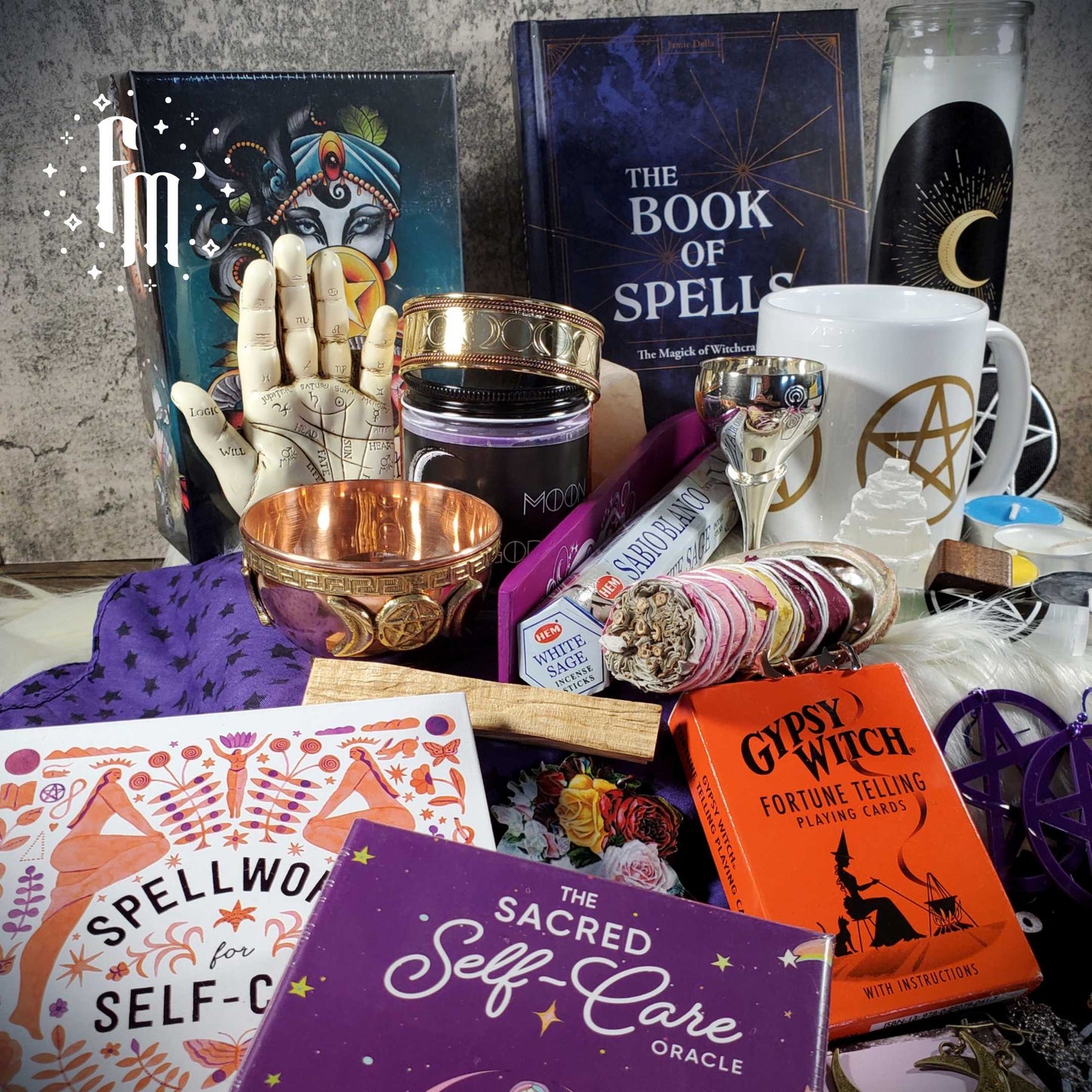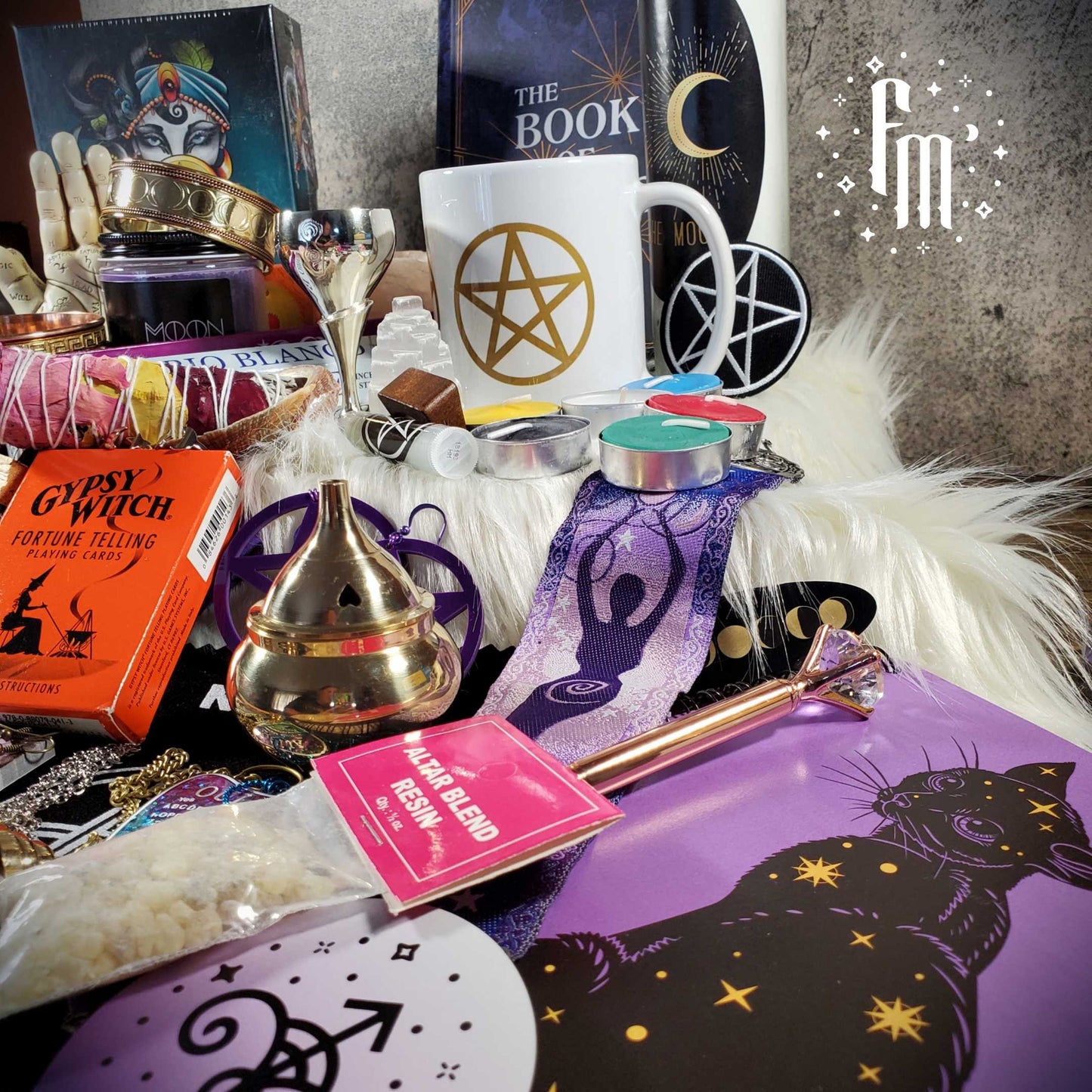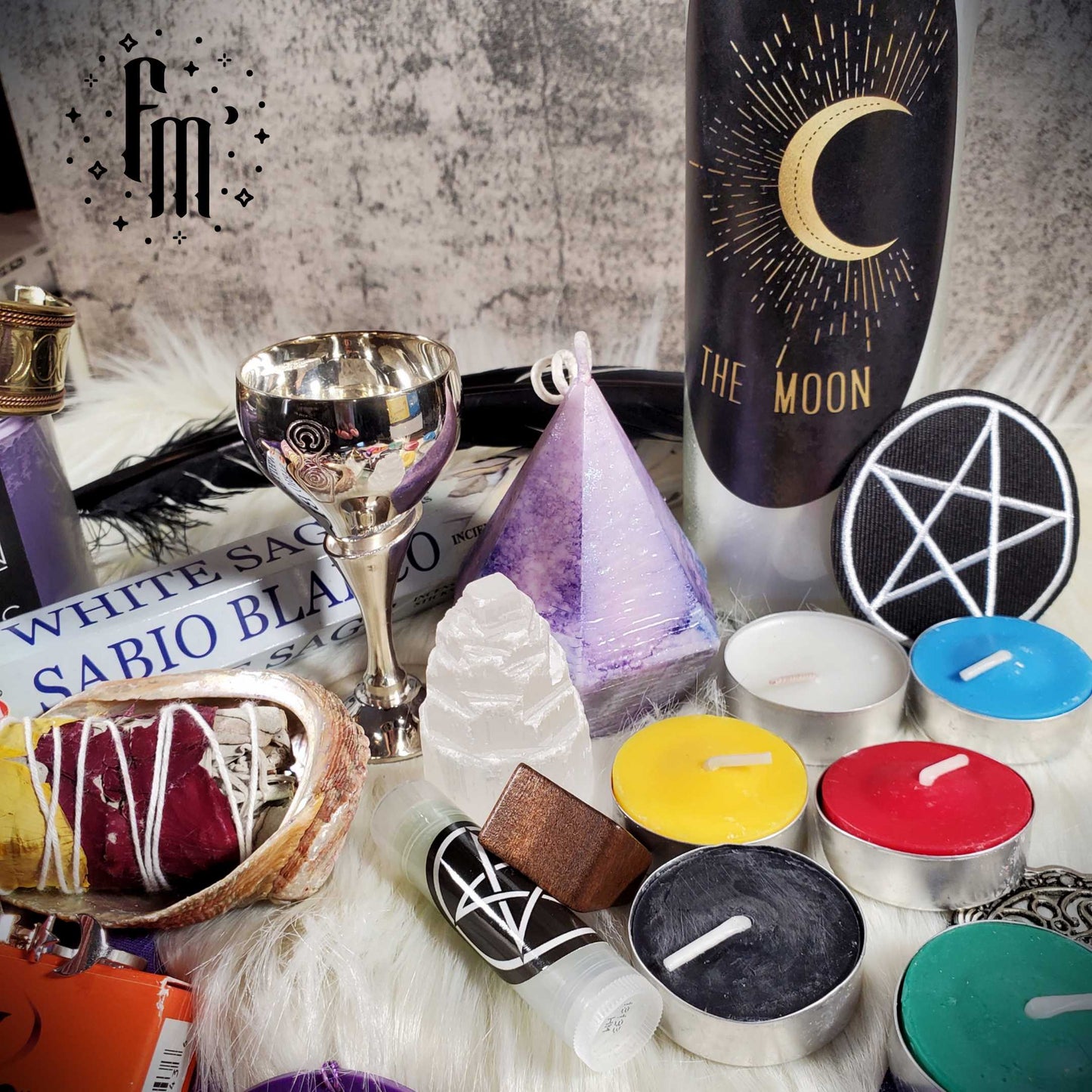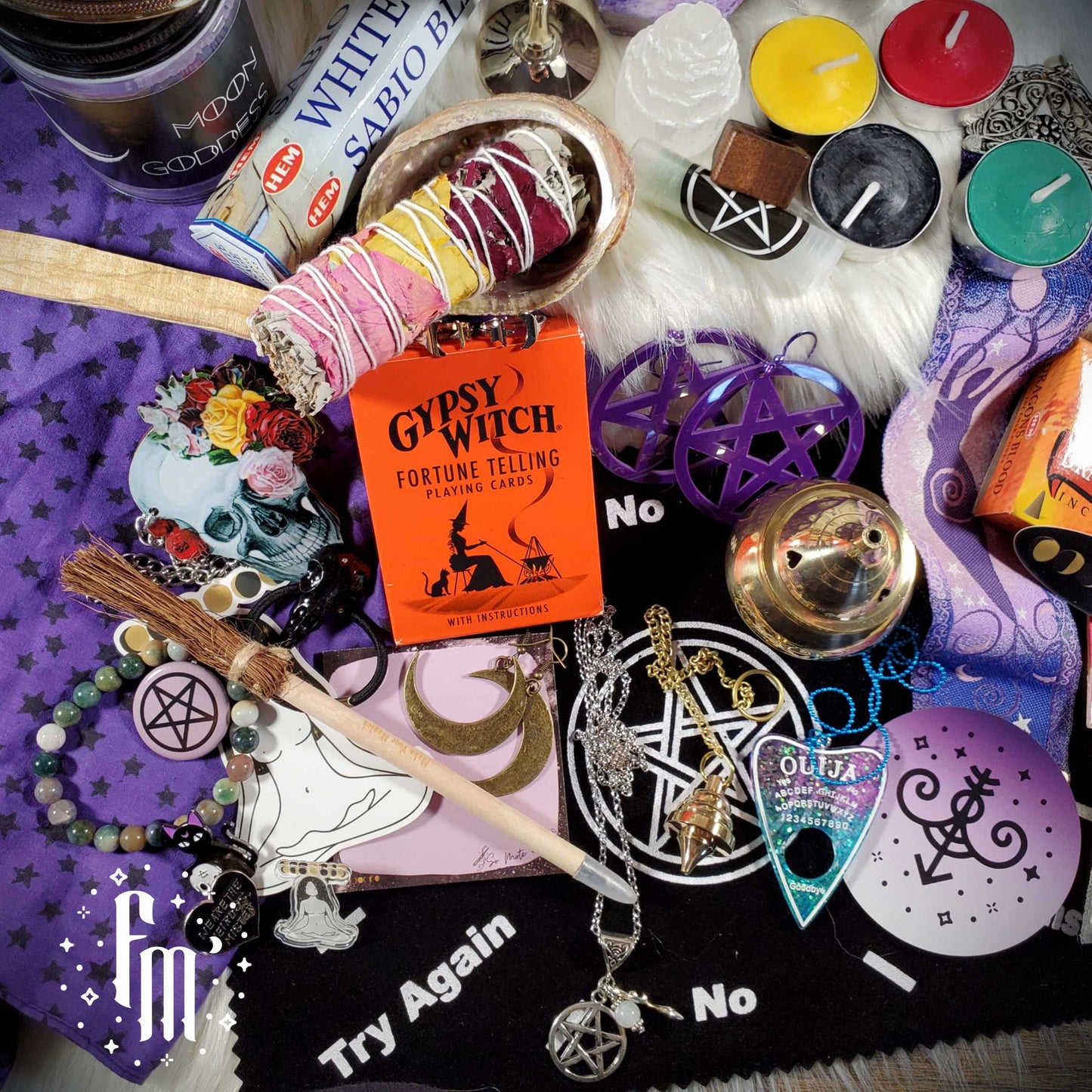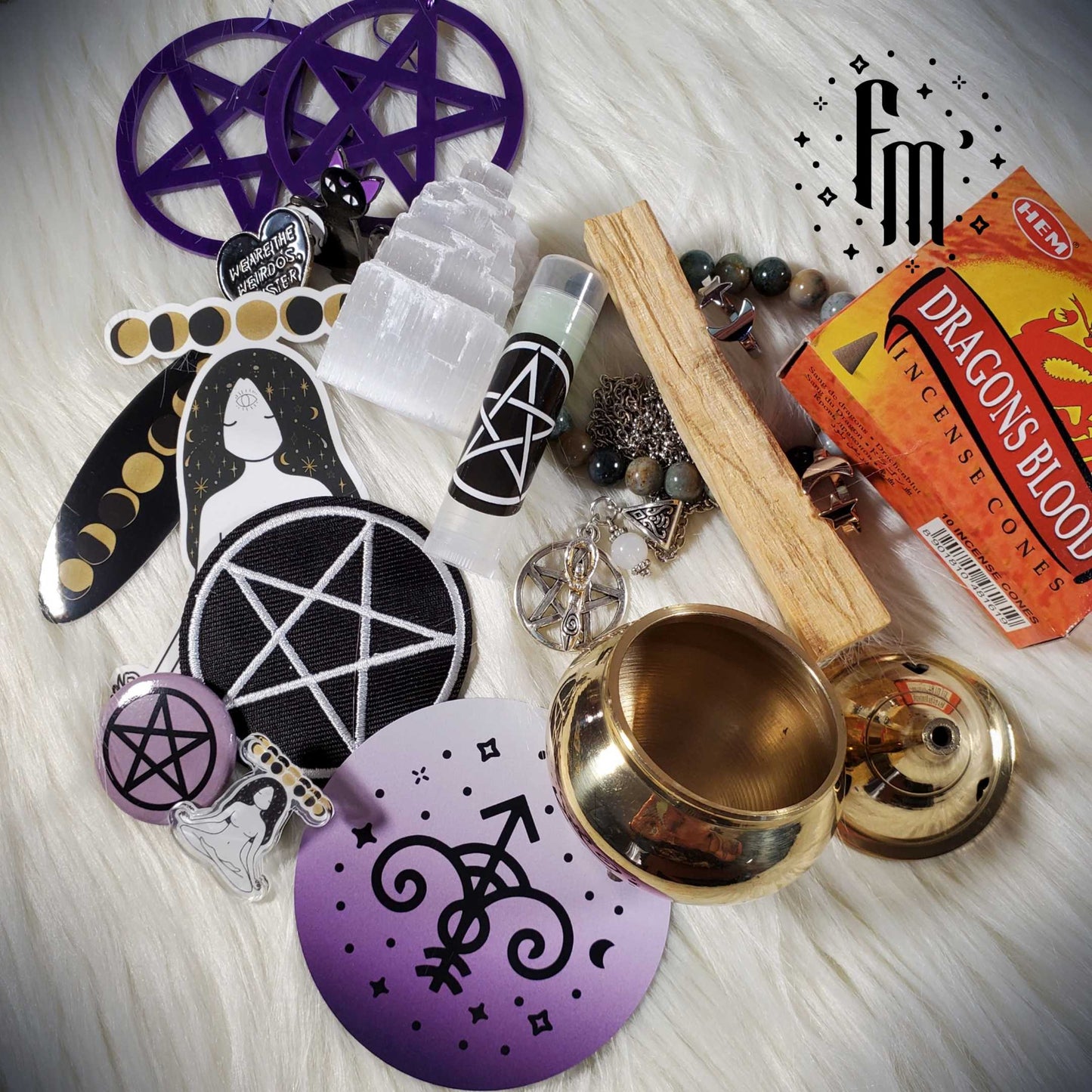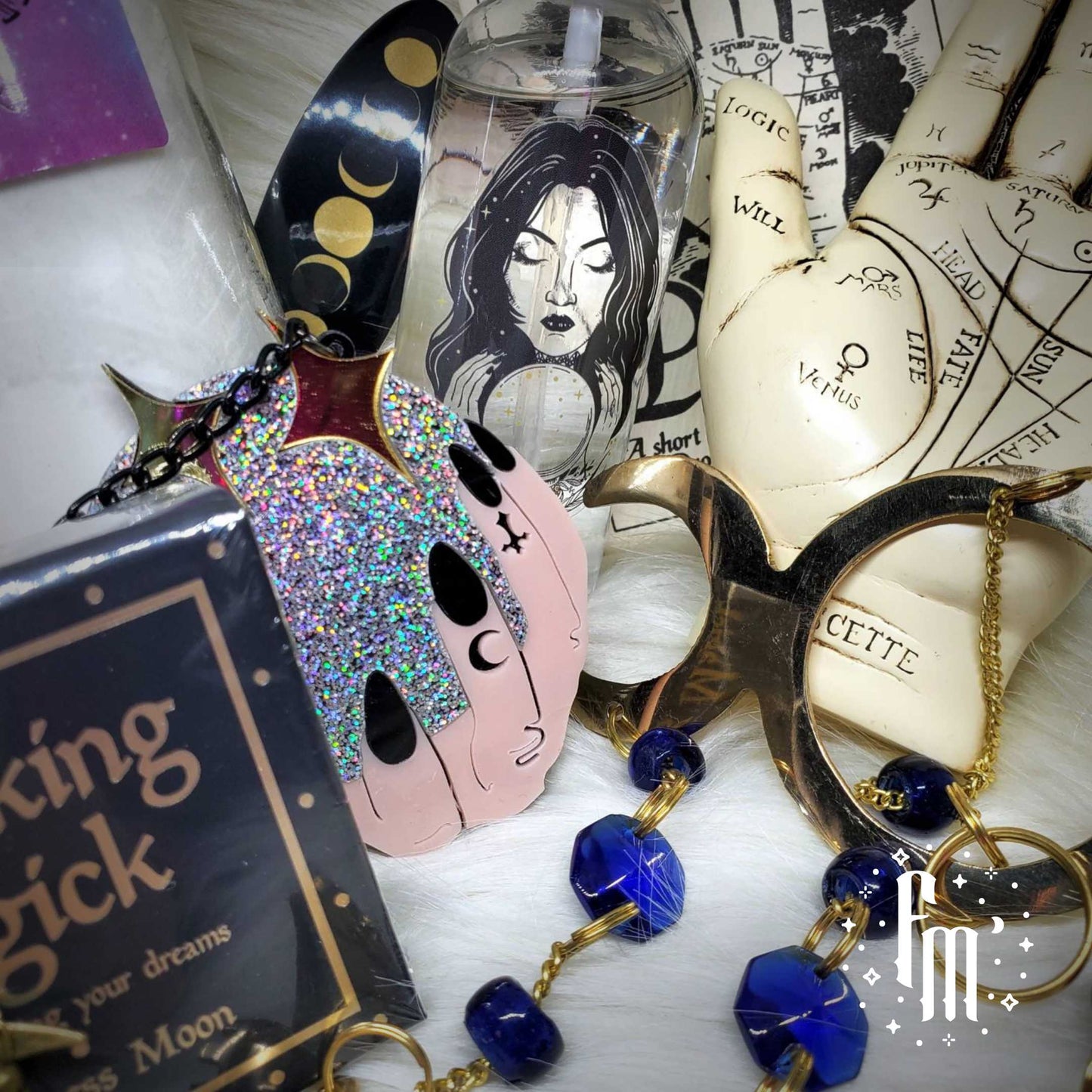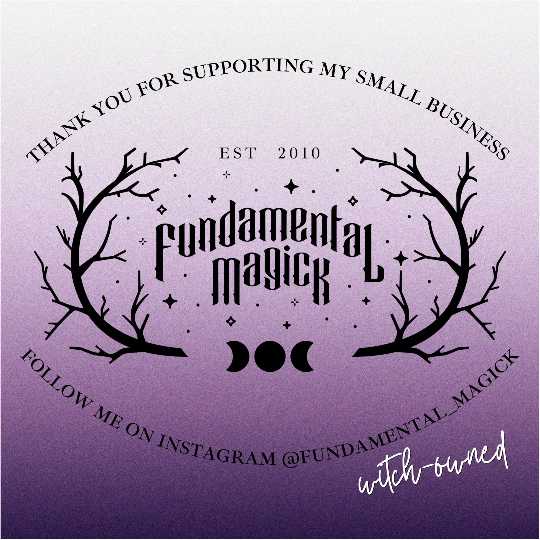 Medium box
Love it all!!! Everything was just perfect for me!
Amazing!!!
I ordered the large Mystery Witch Box and I enjoyed each item that was included!! I asked for discreet shipping and was happy to see the request granted! I will not share about what was inside my mystery box, but I will say each wrapped item is amazing and will be put to use. I recommend buying one!
It was such a treat to unwrap
Each item was carefully wrapped and a wonderful surprise! There is quite a lot of value in this curated box. I had questions about the assembly of an item, and the response was uncommonly fast. Thank you!
Amazing box! So many magical items.